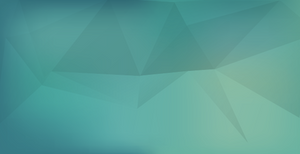 Calasca is not your typical wholesale and distribution business run by managers who just want to move stock. It's run by a team of dynamic Problem Solvers: energy enthusiasts, who use their multi-faceted skillsets to uplift sales, promote brands and distribute to all types of businesses. From functional kitchenware; trending kids toys, and designer outdoor and indoor furniture, to developmental baby products and much more.
Dedicated Product Procurement specialists work on a customer-centric approach, to ensure that we bring our customers exactly what they need to grow and enhance their offering. Graphic designers, artwork creators and social media gurus are provided as part of the Calasca package. Calasca has cultivated an environment of pure excitement, fast-paced trade and outstanding deals that appeal to a variety of shopping categories, tastes, styles and trends. Your business needs more than products. It needs a supplier that is always looking at winning, always finding you the next major thing and always guarantees you have the right product, in the right place at the right time with great service. This is what we do, we get you products that sell, from unique people who just want you to succeed. A classic office day is filled with loud sales ideas, artwork projects, product discussions, sample building, " Glen's Life Lessons", chicken salads, team building activities, checklists, purchase orders, problem-solving, hundreds of excel spreadsheets, deep belly laughs and continual customer chats.
We not only about servicing big businesses and corporates, but support our local community through our reseller program. The Calasca Reseller Program provides a unique opportunity that will help you venture into the reseller business environment. Using products from our categories such as; Baby, Kids Toys, Luggage, Homeware, Outdoor, Camping, Kitchenware, Beauty, O ce, Electric Ride On's, Gym/Sport and more. This program runs live ash sales, mass email marketing, graphics, social media posters, advice, stock take, delivery drop shipping options, where we have clarified this program to be easy and fun.
This is a business full of heart, and the staff have let their passion for what they do be their driving force behind not only our but your business too. With standard feedback, personal relationships, variety of products, and a sense of complete speed, Calasca is not just going to be your median supplier. We make getting to know us easy and getting to love our products even easier. We make every effort to get to know you, your business and family! What makes you tick and your customers click..